2
Best Permanent Fabric Glue: Reviews of Top Adhesive Glue for 2018
Have you ever wished you could put an entire garment together without sewing it? This might sound far-fetched but there are actual wearable clothing designs that you don't need to sew. Then there are items of clothing that you could actually put together with fabric glue.

You heard right – fabric glue!
If you don't know what a fabric glue is, this is an adhesive that you can use on cloth, upholstery, felt and similar materials. These glues can be temporary or permanent. Many craft and creative projects also involve work done using fabric glue.

So, whether you are creating decorations for special events, creating home décor, or repairing torn fabric, you will need at some time to use fabric glue.

This review and buying guide will take you through ten of the best fabric glue choices and give you a few tips on what to look for when buying fabric glue.
Top 3 Best Fabric Glue: Editor's Pick
Best Permanent Fabric Glue Review:
1. Tear Mender Bish's Original Tear Mender Instant Fabric and Leather Adhesive, 2 oz Bottle, TG-2
If ever you need help in a hurry Bish's Original Tear Mender Instant Fabric and Leather Adhesive comes to the rescue. It is a latex-based adhesive that is easy to apply. You can use this versatile fabric glue in over a hundred ways. Popular uses of this all-natural adhesive include fabric, vinyl, and leather. Bish's Original Tear Mender is also non-toxic as well as non-flammable and can be used both outdoors and indoors.
Expect a strong and permanent bond when this fabric glue dries. When you apply Tear Mender into fabrics it seeps into the crevices of the fiber to create a bond to fix the tear. So this is the best fabric adhesive glue that can give you fast results in as little as three minutes – you can literally wear the garment after that. It is also quite flexible and can be washed in a laundry machine, even fifteen minutes after application and also dry cleaned. Worried about water damaging the bonds created by this fabric glue? Don't be.
This tear mender is waterproof. This fabric glue dries very quickly and it does not require an iron or heat to cure it. Furthermore, your repaired tear will not fail as the bond is durable thanks to its long-lasting formula that has the power to remain strong. You don't have to worry about the fabric glue sticking to hard surfaces or damaging your skin either as it is safe and user-friendly. Although the Bish tear mender is not thick like glue, it dries clear leaving no white residue.
2. Odif USA 505 Spray and Fix Temporary Fabric Adhesive 12.4oz
If, however, your task is to temporarily attach pieces of fabric together, then the Odif USA 505 Spray is what you need. As the name says, this is a temporary fix to allow you to mend your fabric in whatever way you choose. Not only is this the top fabric glue to use as a temporary solution, you can also use it when you need to reposition the fabric until you are satisfied with the results.
Use this convenient spray for basting, hemming, quilting and machine embroidery. Simply spray on this temporary adhesive to your fabric so that you can fix it permanently later. Thankfully this spray does not carry an odor and it will not stick to or gum your sewing needles. Because this spray is also colorless, you won't see any residual traces once you applied it to your fabric. In fact, this spray adhesive dissolves in water. Another helpful feature is that it does not contain acid of CFCs that can harm users or the environment. Each Odif USA 505 Spray temporary fabric adhesive comes in a convenient 12.4-ounce can.
3. Beacon Fabri-Tac Permanent Adhesive, 4-Ounce
Don't feel like sewing or you don't like to sew? The Beacon Fabri-Tac Permanent Adhesive may be the way to go. This adhesive is one of the best fabric glue for clothes formulas designed to quickly bond fabrics or other materials for a long-lasting solution. Suitable for fabric, leather, lace and even wood, this crystal adhesive is the answer whenever you are in a jam.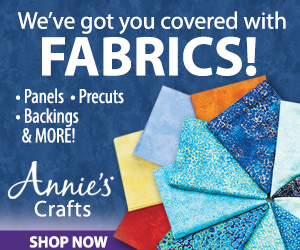 It is useful for wearable art, bridal pieces, home decor, and to carry out quick repairs to garments. This versatile adhesive also works with very thin material so you don't need to stress over whether this glue can keep fine fabrics like lace together. It might be a little troublesome to work with but the great thing is that it won't leave discolored stains in your fabrics. It won't soak through either. So even if you are not great at sewing you can make do with this convenient 4-ounce Beacon Fabri-Tac Permanent Adhesive and expect amazing results.
4. MastaPlasta, Leather Repair Patch
A MastaPlasta Leather Repair Patch comes in quite handy for covering any rips, holes, scratches, stains, and burns in your leather and other materials. Simply peel it and stick it to the surface. This easy to apply adhesive is also handy to fix large or small damage in a matter of seconds. The extra large patch is made to cover large tears and you can cut it to fit other awkward areas in the fabric.
You can easily buy these patches at a reasonable price from almost any outlet. To achieve the smoothest and neatest result rely on the one of a kind pressed edge design. Patches are pliable yet strong so expect them to last for a while when you use them. These patches are also useful for identifying your luggage, and other similar uses. The embossed MastaPlasta patches are the best rated fabric glue alternatives that are quite ideal for decorations. These peel and stick adhesives are made from axiomhide which is also an alternative to leather you might find on yachts and catwalks.
Although MastaPlasta patches are soft to touch, like Italian leather, they are tough as nails with the capability to stand up to industrial strength cleaning agents. While these MastaPlasta patches are great for sticking on vinyl, leather and other upholstery fabrics, you cannot wash them by machine.
5. Aleene's Fabric Fusion Permanent Fabric Adhesive 4oz
Trusted by crafters the world over, Aleene's Fabric Fusion Permanent Fabric Adhesive presents another solution you can use on your fabrics. Certainly, you won't be disappointed by this four-ounce bottle fabric glue which you can use in a variety of ways. It is great for almost any type of fabric including flannel, cotton, leather, and jersey. Be creative with this trusty fabric glue which you can use for attaching trims, beads, acrylic rhinestones, sequins, pom-poms, and other embellishments on your garments and fabrics.
Using this fabric fusion glue should be a fun experience without the mess and odor. Enjoy being creative with this flexible fabric adhesive. For permanent bonding, trust Aleene's Fabric Fusion which dries clear and once dry will not come apart easily. Much unlike other glues used on fabric that normally get stiff after being washed, this fabric fusion remains flexible. Your clothes move with you naturally even after application of this adhesive. You may have to use sewing pins to keep things together as the glue dries.
Take care also not to sew through the areas that have been bonded by this fabric fusion, and if you try to cut it with scissors the blades may gum up. Aleene's Fabric Fusion is, however, long lasting and will not fray after repeated washes.
6. Dritz 44153 Unique Stitch Fabric Glue, 1.25 oz
Another solution that does not require needle and thread is the Dritz 44153 Unique Stitch Fabric Glue. With this fabric glue, you can attach any decoration to any home decor projects and window treatments you design. This adhesive is safe to use as it is water-soluble and non-toxic.
Dritz 44153 Unique Stitch Fabric Glue is one of the Top fabric glue products that is easy to work with and clean up after you apply it. Bonding is permanent once you dry it and the garment can be laundered again and again without the bonded area becoming unglued. While you can dry your fabric by machine after you have glued it, you should not dry clean it. It's also a good idea to test the bond before you start your craft or sewing projects.
7. Aleene's Permanent Fabric Glue 4oz
Here's another great product from Aleene - The permanent fabric glue that comes in a 4-ounce bottle. This is a non-toxic formula suitable for almost any application on fabric. Aleene's is the supplier of the best fabric glue you can find on the market. This convenient and versatile adhesive dries clear without leaving a residue.
It also sticks glass and other items to the fabric. This fabric glue leaks through the fabric a little but that is not a major problem as it dries without a mess. Aleene's Permanent Fabric Glue is quite a handy solution, even for those who cannot sew.
8. E6000 565002 Fabri-Fuse Adhesive, 4 fl oz Hang Bottle
Working with fabric, felt, and other materials like glass, wood, and rubber is quite easy with the E6000 Fabri-Fuse adhesive. This fabric glue is an acid-free adhesive that is clear when dry and can be washed by machine. Odor is not an issue with this exceptional fabric glue and you can certainly enjoy using this adhesive for your craft and decorative projects.
Fabrics remain flexible after you apply this glue and you can still move naturally in your clothes. Take care to use only a small amount of this glue on thin materials as it tends to soak through and leave a stain when dry. This is, however, the best fabric glue on thicker materials as it dries without staining or leaving any noticeable marks.
9. Dritz 401 Fabric Sewing and Craft Glue Stick, 0.28-Ounce
If you need to position fabric items or match patterns like plaids before you sew them permanently, you need a glue stick like the Dritz 401. With this handy glue stick, you can baste your seams, position your trims, attach pockets and appliqués, and set zippers and hems.
It is much easier to sew your items once you have tacked your seam allowances with this glue stick. This is an easy to use fabric glue that does not leave a mess. For those who love to sew and make craft items using fabric the Dritz 401 Fabric Sewing and Craft Glue Stick is the best fabric adhesive glue to have within reach.
10. Tear Mender Bish's Original Outdoor Fabric Repair Kit, 2 oz Bottle, TM-OD
Repairing your outdoor fabrics is easier with the Tear Mender Bish's Original Outdoor Fabric Repair Kit. This 2-ounce bottle of bonding power is yours to use on various materials and many different ways. Use for outdoor items like awnings, umbrellas, boat covers, and sports furnishing. With this all-natural adhesive, you will be helping the environment as it does not release toxic fumes.
The result of this adhesive is a permanent yet flexible bond that is also waterproof. Normally used on vinyl, fabric, and leather both indoors and outdoors this tear mender is the best fabric glue that can quickly repair damage to fabrics. Apply this fabric repair adhesive and patch quickly and easily to repair tears and rips permanently. All it takes is three minutes after you apply this tear mender before you can wear your garment again. No matter how often you wash your garments the bond will not weaken and come apart.
It can be machine washed or dry cleaned as often as you wish. Expect long-lasting durability with this industrial strength formula which has the sticking power of natural latex. Your skin will not be harmed by using this adhesive nor will it stick to surfaces that are hard.
How to Use Fabric Glue?
There are so many ways you can use fabric glue even if you are a person who does not sew. The fact is, fabric glue is a useful and handy adhesive that you can always count on to help you put your fabric pieces together, or to rescue you in a jam. You don't need special training or skill to use fabric glue. Simply test it and apply it as needed. Here are a few ways you can use fabric glue.
Basting:
​Instead of spending time on your sewing machine to put in basting stitches or to do so by hand, why not apply fabric glue? This saves time and gets the work done just the same. Once you are through with your permanent stitches, wash out the fabric glue. Your sewing and quilting projects can be done without needing to use pins or to remove basting stitches later.
Substituting pins:
​Sewing with pins can be a pain and using fabric glue instead is a life saver. You can really get your sewing and quilting done quite effectively without using so many pins. Apply the fabric glue to hold the fabric pieces in place and quickly and safely finish your project. Replacing pins with fabric glue can be quite handy when you are serging your garments, as you avoid serious damage to your serger caused by sewing over pins.
To attach tiny items:
When working with small items it is not hard to figure out that you need something other than needle and thread to put them together. This is where fabric glue comes in handy. So, for projects like fabric jewelry, you definitely fabric glue to hold the tiny pieces in place.
Putting in a patch:
​Fabric glue is also a quick and easy solution when you have unsightly holes or tears in your clothes and need patches to cover them up. You can also quickly apply any patch or badge to your clothes with fabric glue until you choose to sew it on later. You will need a little extra time to allow the fabric glue to dry properly.
Putting in pockets:
​Have you ever tried putting a pocket on a garment but no matter how pin it on it's still a little crooked? Then you will appreciate how quick and easy it is to glue your pocket on before sewing. Fabric glue is convenient for this task and once you are done it can be washed out. The good thing about using glue is that you can always adjust your pocket without having to pull out pins.
Temporary hems:
​In a hurry then you notice a loose hem? No sweat, simply apply your fabric glue and presto! You are good to go. Fabric glue is always a quick solution in cases like this when you are late and in a hurry and can't stop to sew in that hem.
What to look for in fabric glue
Finding the right fabric glue for your project will take some preparation on your part. First of all, there are so many choices and variety of fabric glues on the market, it's easy to get confused and frustrated. The simple fact is, you are faced with a wide selection of glue types and knowing in advance the fabric glue you will need is to your advantage.
A look at what is offered in the adhesive aisle in any craft store will immediately reveal how wide a selection you have. For example, you must choose from liquid glues, glue sticks, hot glue sticks (the type you use with a glue gun), and other forms of adhesives. Here are a few things you need to pay attention to in buying your fabric adhesive.
Cost:
You may also want to consider whether you need to pay extra for more expensive glues, or go for much cheaper alternatives. There are certain disadvantages to buying cheap adhesives including the generally poor quality product you may get. Certainly, there are brands of good fabric glues that are the top fabric glue that are not too expensive and are worth buying because of their high quality. To find such brands, read as many consumer reviews as you can and do your research online.
Type of glue:
In buying fabric glue make sure that the adhesive you are actually getting really works well on fabric. As you would have guessed, not every glue you find is actually made for fabric. You see, there is a wide range of glue types including wood glues, glues for paper, metal, leather, styrofoam, ceramics, and other materials. Read the labels and instructions to make sure you are purchasing the best rated fabric glue.
Temporary Fabric Glue vs Permanent Fabric Glue:
A major consideration in buying fabric glues is whether they are permanent or temporary glues. Of course, both types of fabric glue are useful in their own way and you might find yourself buying both to suit different purposes. So, if you only need to put fabric pieces together for a short time in order to sew them together finally, you would naturally need temporary fabric glue. For a long-term solution for your project, a permanent fabric glue is your answer.
Drying speed:
Whether the fabric glue you need dries quickly or slowly is another factor to pay attention to. Quick-drying fabric glues are great for certain projects such as for repairing hems or doing certain decorations. If you are using super glues that dry in seconds, you must work quickly and decisively. Glues that do not dry as quickly also have their advantages especially when you need to reposition your pieces or change the location of your patches, etc. You will know whether you are purchasing quick or slow drying glues by reading the instructions or by testing them.
Drying quality:
Speaking of how glues dry, you would need to consider that some glues dry milky while other dry clear. This is a necessary consideration when buying fabric glue as the last thing you need is a glue that dries leaving an unsightly stain on your fabric. Most high-quality fabric glues dry clear. Some are so clear it's hard to tell where you had applied the glue on the fabric. You will certainly appreciate clear drying glues when you have to repair cuts and tears in your fabric and you don't want others to see where your fabric has been repaired.
Adhesive strength:
Your project might require a more powerful adhesive in the class of super glue. Strong fabric adhesives work quite well for heavy materials that you are likely to hang or drape. Industrial strength fabric glues are a must for projects that involve items of clothing or other materials that will be constantly worn, be around water, or heavily used. Most industrial strength glues are designed for use on heavy or dense materials like metal, wood, and stone. Read the labels and instructions to make sure that these glues also work for fabrics.
Specialty fabric glues:
You might come across fabric glues and adhesives that are made for a specific use. An example is the fabric stiffener that is not really a glue but is made to stiffen soft fabrics such as lace so that they are more rigid. You would need to immerse the entire fabric into the fabric stiffener mixture or brush it on. Felt glues are an example of a true specialty adhesive. This glue only works for felt and is quite handy in bonding felt pieces together permanently. You won't need to sew the felt afterward. The only drawback is that this glue dries very hard so you should avoid using it on areas you intend to stitch.
Health and environmental benefits:
This might seem a little heavy but you need to also check the health and environmental benefits of using certain fabric glues. Labels like non-toxic or acid-free on fabric glue packages will let you know whether the product is safe to use around kids or is great for the environment. Most fabric glues that are made from natural ingredients tend to be user-friendly and safe for the environment as well.
Final Verdict
With our buying guide, you have learned about the best fabric glue options recommended for your projects. Although this list is not exhaustive, it is a starting point in your selection of the most appropriate fabric glue you can use. We also showed you a few things to pay attention to in buying your fabric glue. These are only a few of the many things you may wish to pay attention to. What you finally choose will, of course, depend on your projects and how you will use the fabric glue.